Managed Services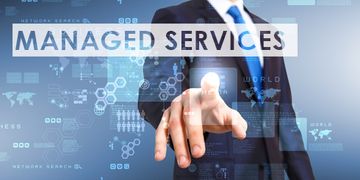 As a leader in IT consulting, J3 provides customized IT solutions to organizations around the world. Our suppliers hold high levels of technical certifications with all major business technology vendors. Our team focuses on working across technologies to deliver custom, integrated solutions to meet our clients' business needs. We help in the following areas:
- Cloud Strategy
- Custom Application Development - Application Consulting
- Dedicated Hosting
- DRaaS- IaaS- Data Center- Smart Hands- 24/7/365 NOC Support
1. We Help You Reduce
IT Operating Expenses
2. We deliver exceptional client experiences!
We have the ability to consult with full service MSPs:
Working with a full-service Managed Services Provider (MSP), can be summarized into the following two points: 1.We navigate our clients through obstacles and opportunities.
2. We take care of, or tend to, the day to day needs of our clients' information technology investments.